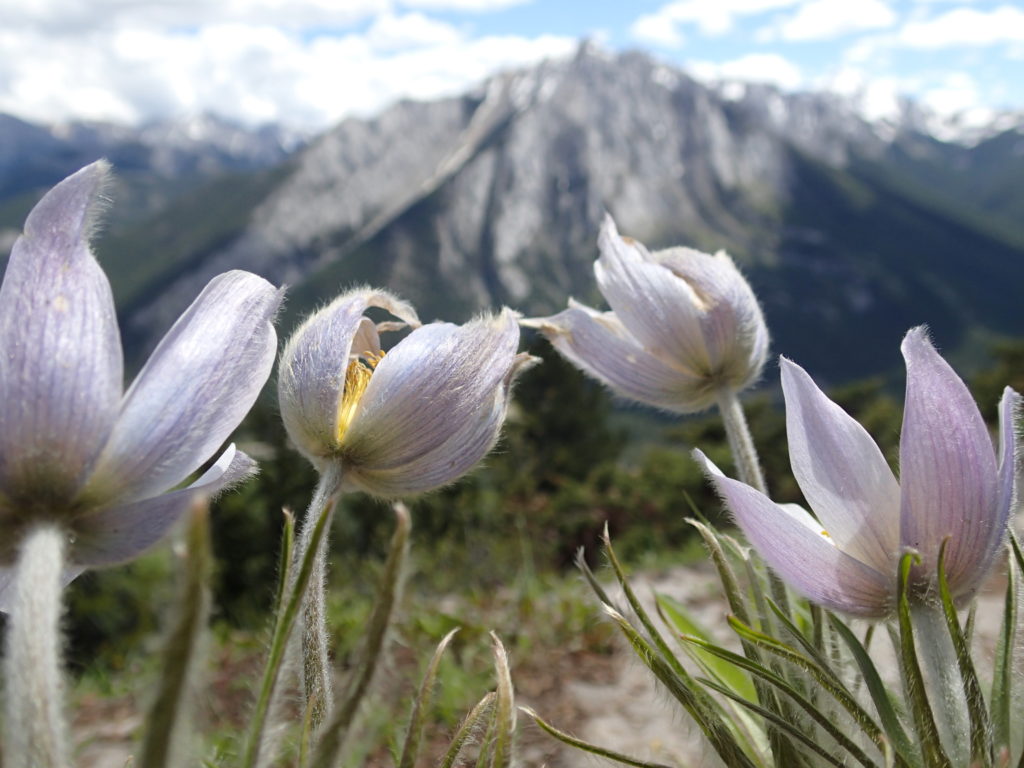 Calgary is frequently considered to be Canada's gateway to the Canadian Rockies. With it's proximity to the mountains, the international airport, and a supportive outdoor community it makes the logical starting point for a vacation to the Rockies.
With convenient shuttle services to the mountain town of Banff, a good transit system, and a number of kid-friendly activities in town, Calgary makes a great home base for many Rocky mountain adventures. Most trails are accessible by simply following the Trans Canada Highway east out of Calgary.
As kids can sometimes get impatient on long car rides and thus lose their enthusiasm for the upcoming hike, the list compiled here contains the best summer and winter hikes that are within a 90 minute drive of Calgary.
Choosing the Right Hike
With patience, persistence, and time, it is possible for children to complete hikes that some adults would find challenging. Watching five year old children scrambling up a set of stairs at the end of a 20 kilometer hike while the parents are wheezing away behind them can be both satisfying and entertaining.
Of course, the right hike can change in an instant depending upon your child's mood that day, the weather conditions, and the time of day. For safety, it is essential to be aware of these things and be willing to forego a hike that is no longer safe to complete. From personal experience, simply returning another day, ending a hike prematurely, or skipping the hike entirely is far preferable to carrying a tired child in the dark while your mind is turning every shadow into a bear.
For those who are new to hiking, it is generally best to choose short hikes with minimal elevation gain. Ones that are of the 'out-and-back' type rather than a loop allow for turning around at any point. This type of hike can be accomplished by people of any age and are short enough to carry an obstinate toddler that is refusing to walk anymore.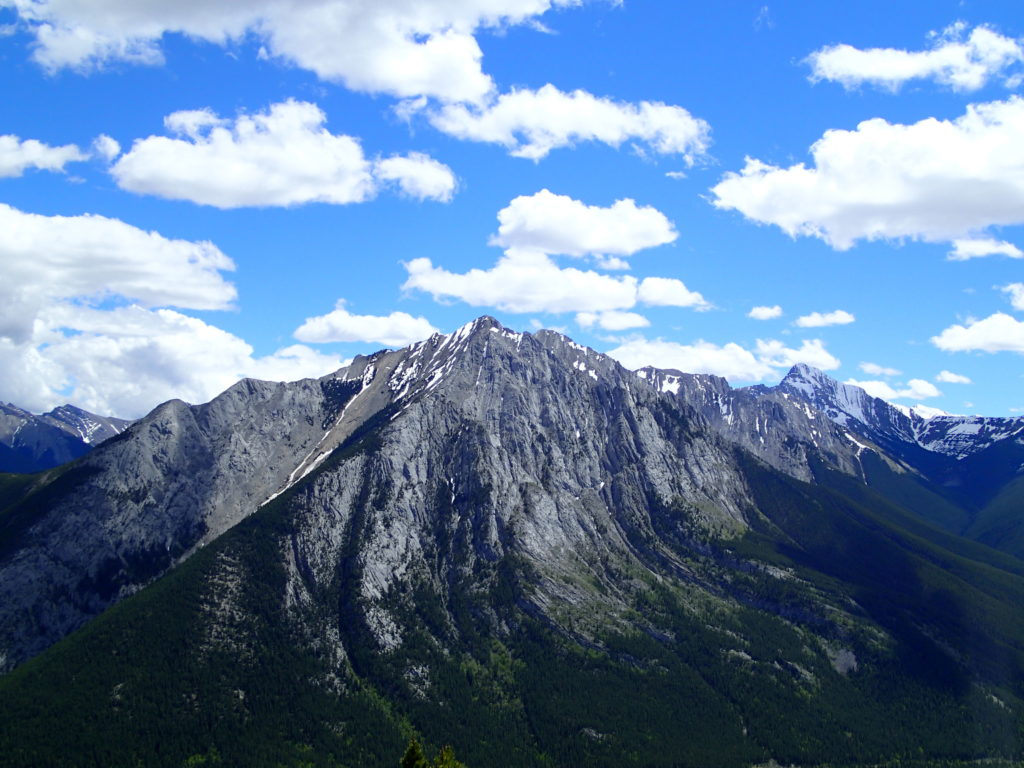 Choosing a shorter hike to start with also allows plenty of time in the day for children to run around, play games, follow a butterfly, watch a squirrel, and generally be kids without the pressure of having to keep walking in order to finish the hike. The hikes listed here should be manageable for people of all ages with a reasonable level of fitness. If in doubt, pick an easier hike and work your way up!
Picking the Right Gear
Kids get cold faster than adults, aren't as good at ignoring blisters and hunger, and tend to be much more vocal when they are dissatisfied with the current situation. Choosing the right gear for your hike is essential to starting and ending the day with a happy, healthy family.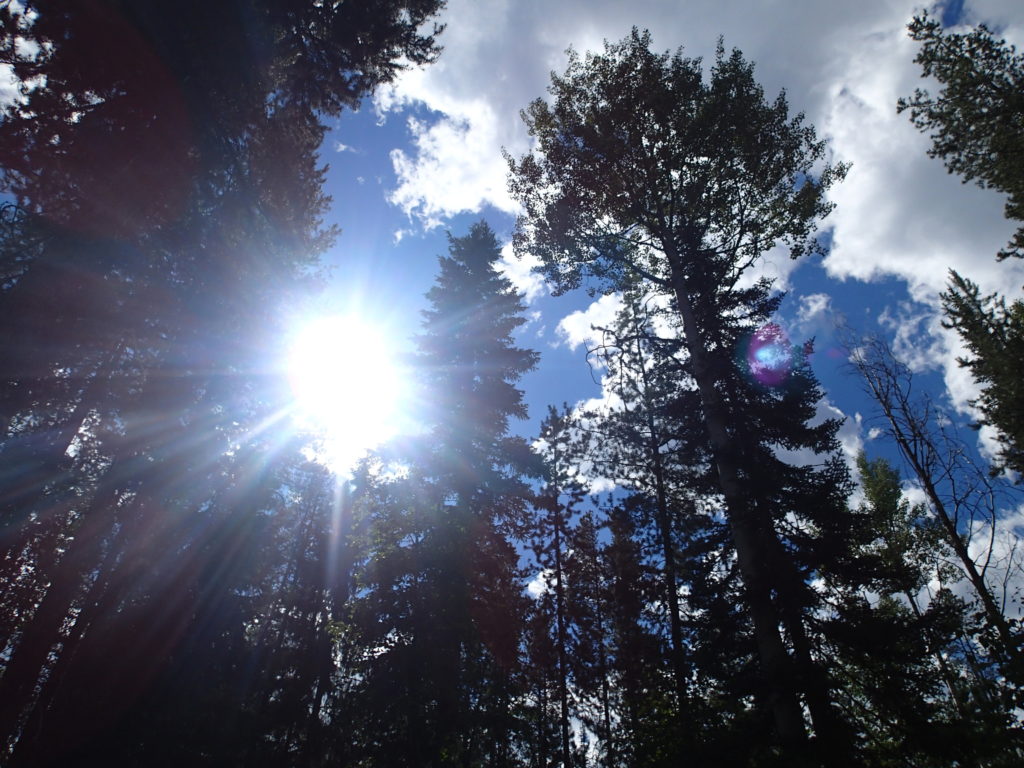 Each family and each child is different, but here is a basic list that ought to be included on most hikes. Gear can be purchased in Calgary if necessary. There are also several rental outlets, including the University of Calgary Outdoor centre.
Comfortable hiking shoes

Extra pair of socks

Basic first aid kit that includes band-aids, polysporin, sunscreen, and bug repellent

Windproof/waterproof shell

Sweater

Sun Hat

Plenty of snacks and water

Bear Spray in the summer
Several items are optional on many hikes, but can add to the enjoyment or safety.  These can include:
Trekking poles (particularly useful when there is significant elevation gain)

Water Purification method (tablets, iodine, etc.)

Flashlight/headlamp

Hiking knife

Flint and steel (or other fire-making method)
In winter, it is also essential to keep warm. Extra supplies are required to increase safety in the winter. If you are hiking in avalanche areas, please check the forecast, get the appropriate training, and carry the appropriate gear. Otherwise, adding the following gear should allow for a good winter hike.
Insulated pants

Insulated jacket and/or vest

Mittens

Spare pair of mittens (your child will probably roll in the snow and play a bit)

Hat/Toque

Scarf/balaclava

Gaiters

Spare sweater

Snow crampons or snowshoes
Recommended Calgary Rockies Summer Hikes 
1. Heart Creek Hiking Trail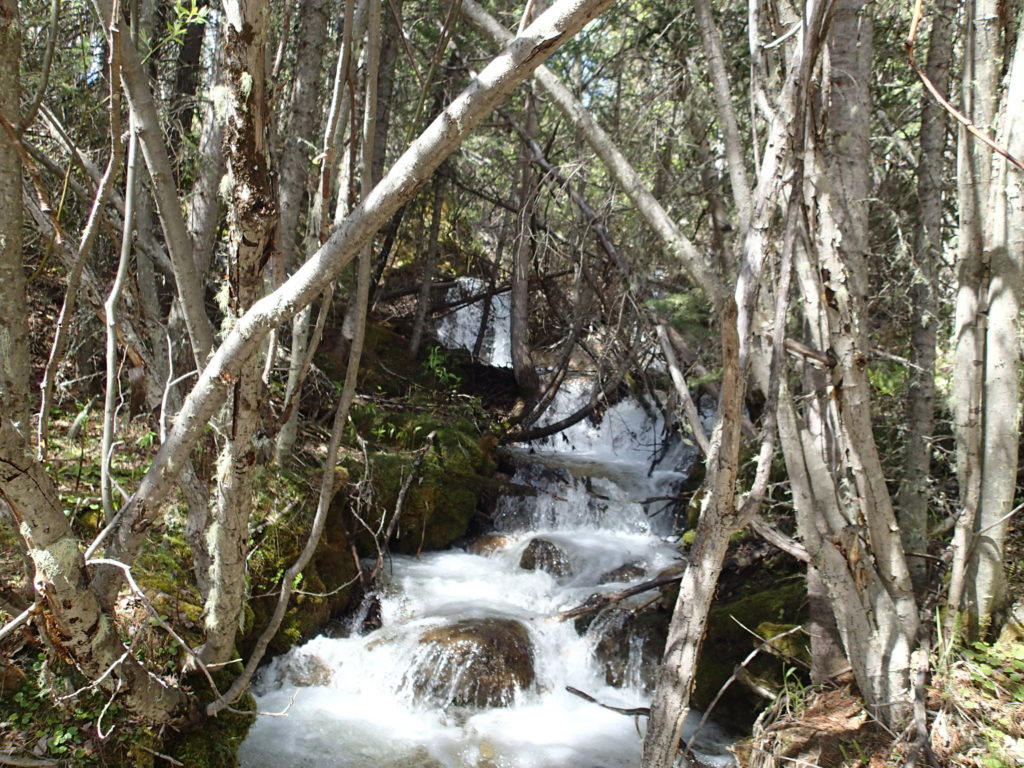 Hike Details
Distance: 2 kilometers (1.3 miles) each way
Elevation: 100m (328 feet)
Type: Out-and-back trail over a well-trodden path
Difficulty: Easy
The path is simple and short. It includes stream crossings over well-maintained bridges. Caution is required during heavy rainfall due to potential flooding of the creek.
Watch for bears in the summer and be sure to carry bear spray.
Getting There
Follow Highway 1 (the Trans Canada Highway) west out of Calgary. When you see signs for Lac des Arcs, look for a ramp on the right that accesses the Lac des Arcs overpass. The parking area is across the bridge.
Highlights
This is an easy trail with minimal elevation change. The original trail, which was completely destroyed in the devastating 2013 floods, has been completely rebuilt due to the hikes' popularity.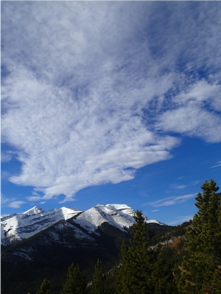 The trail hikes to a hidden waterfall that captures a child's imagination. The path follows a canyon situated between Heart Mountain and Mount McGillivray. Winding through trees, up and across a rocky creek, and past wildflowers, this path is perfect for a young explorer.
The nearby Lac des Arcs offers a great campground and the perfect spot to cool off on a hot summer day. It is also a very popular picnic spot and can get very busy in the summer. The end of the hike near the waterfall is also quite popular with sport climbers.
For those who are more adventurous and up for a more moderate hike, the trail continues up to the right of the waterfall (back along the trail about 20 meters from the cliff wall) to the source of the spring. This is an unmarked trail following the creek for about one kilometer (0.6 miles).
One note of caution. Although the trail is exceptionally well marked, be careful not to confuse the Heart Creek trail with the Heart Mountain Trail, which start from the same parking lot. The Heart Creek trail follows the creek to a waterfall, whereas the Heart Mountain Trail is a difficult scramble to the mountain summit. Although a beautiful hike, the Heart Mountain trial is recommended only for experienced hikers and, due to the exposure and scrambling elements, recommended for children 14 years and up.
2. Grassi Lakes Hiking Trail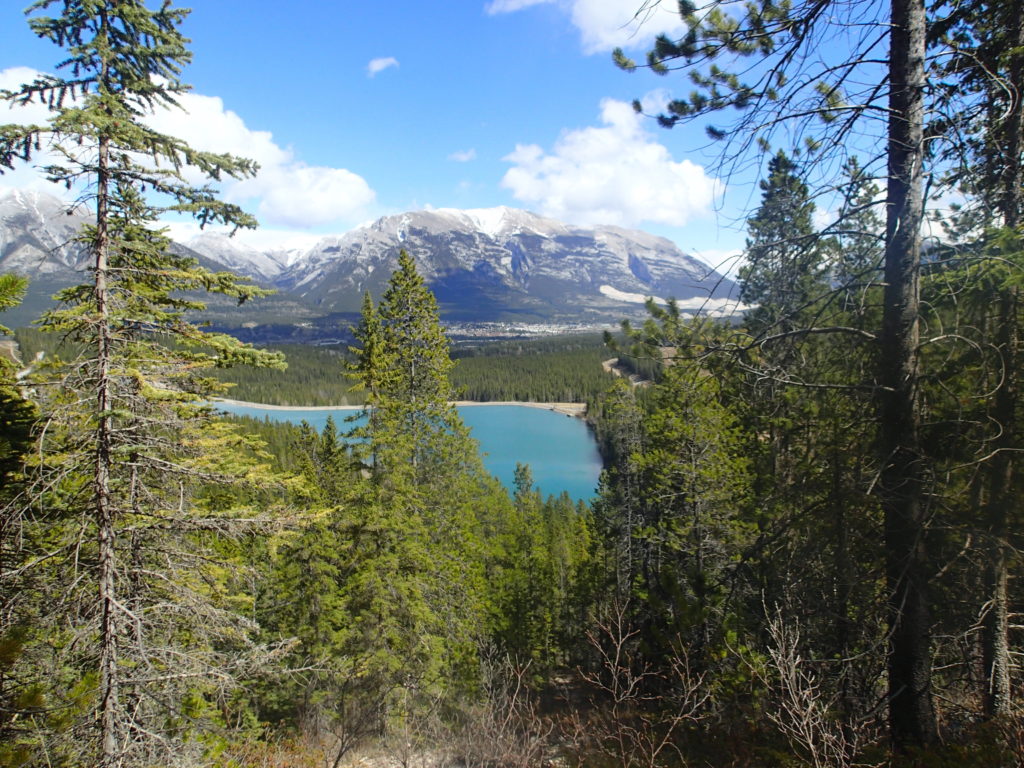 Hike Details
Distance: 4 kilometers (2.5 miles) each way
Elevation: 200m (650 feet)
Type: Either out and back or loop.
Difficulty: Easy to Moderate
The difficulty varies depending upon which path is chosen as there are two trails to the lakes.
Watch for bears in the summer and be sure to carry bear spray. In the early spring, check for trail closures due to wildlife.
Getting There
The trailhead is 4.7 kilometers south of Canmore on highway 742 (also called the Smith-Dorrien-Spray Lakes Road). From Calgary, follow the Trans Canada highway to Canmore. From Canmore, follow signs for the Canmore Nordic Centre located south of town. At the end of the pavement just past the Nordic Centre follow the gravel road and signs for Grassi Lakes. Follow this road for approximately 500 meters to reach the trailhead.
Highlights
This trail has three options. One is exceptionally easy and follows an easy grade up an old fire road. This path misses the best views but provides a very simple walking path through the forest. This path is wide enough to allow for running, as an extremely energetic four-year-old decided to do on a recent hike.
The second option follows a forest trail before scrambling up rock steps with minimal exposure. This option provides for excellent views of nearby Ha Ling peak, as well as across the Bow Valley. This path also offers great views of a waterfall. The path can be slippery or wet, especially in early spring or after significant rainfall. A spare pair of socks is essential.
The third option combines the two routes to create a loop. Follow the harder forest track on the way up to the lakes and then the easier fire road on the way back down. This option eliminates the treacherous footing going down the stairs while still allowing for excellent views of the waterfall.
For those who are more adventurous and are seeking a more moderate hike, it is possible to extend the trail. From the top lake, take a short scramble up into the canyon. This path leads to a historical native American petroglyph, which can be a good opportunity to add some history and cultural discussions into the hike.
The trail finishes at a pair of pristine blue-green lakes that make a great spot for a picnic. A number of benches surround the upper lake and children can often be seen scrambling around and playing on the massive boulders just off the trail. It might be advisable to pack a spare pair of socks on this trek in case your child decides that a dip in the lake looks like a good idea.
This is also a popular spot for sport climbing and bouldering, making it fairly busy in the summer.
3. Barrier Lake Fire Lookout Hike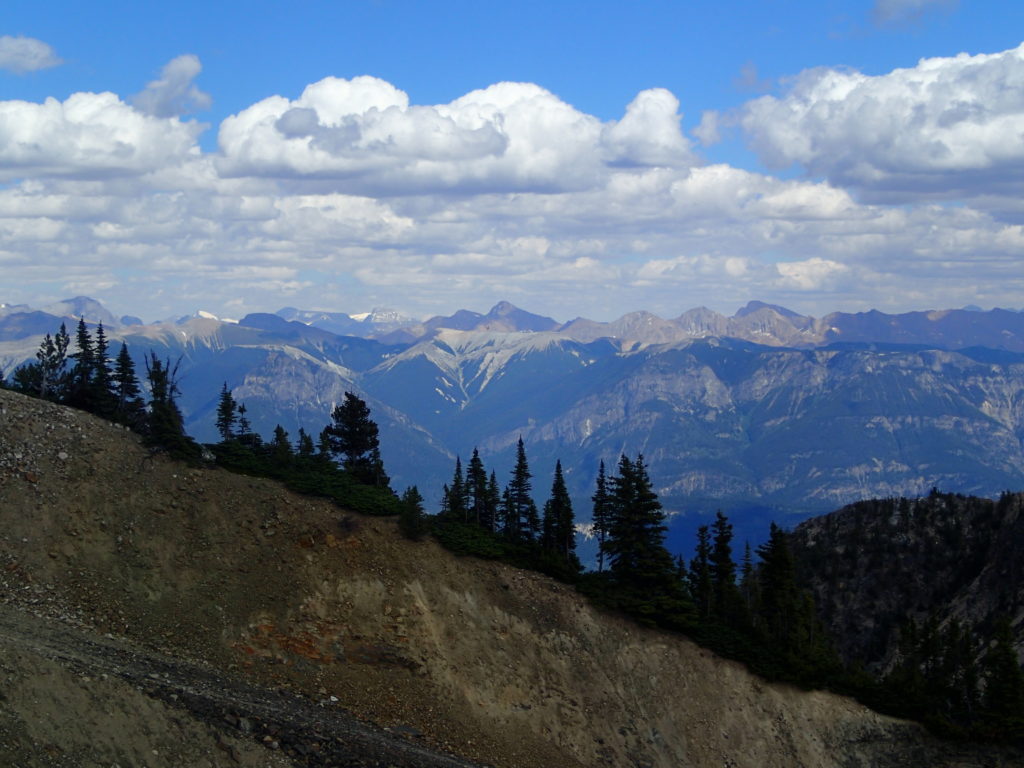 Hike Details
Distance: 14 kilometers (8.7 miles) round trip
Elevation: 625m (2000 feet)
Type: Out and back
Difficulty: Difficult
The difficulty rating here is mainly due to the amount of elevation gain in the relatively short distance. There is little to no exposure with the only real hazard being staying away from the edge of the cliffs at the summit.
Watch for bears in the summer and travel in groups if possible.
Getting There
Heading west from Calgary, follow signs  the Kananaskis and turn down Highway 40. Park at the Barrier Dam parking lot and hike across the dam to the trailhead.
Highlights
This hike is easily accessible in early spring right through to late fall, well after other mountains become snow covered and treacherous. The trail is well-defined and mainly follows switchbacks through the trees with occasional glimpses into the valley and across the lake.
This is an excellent hike that gets busy on warm summer days, but it is also a very definite leg conditioner. Be prepared to stop frequently on the ascent and be sure to bring hiking poles to aid your knees.
Once you reach the summit of McConnell Ridge, you will quickly realize that all of that hard work was well worth it. a 360 degree panorama view stretches out around you with views up the Bow Valley, across to Barrier Mountain, and stretching back across the prairies with Calgary visible on clear days.
The Pigeon Lookout has absolutely fantastic vistas and is a great flat section that makes for a great picnic area before the final push up to the fire lookout. As this is an active fire lookout during the summer period, please respect the privacy of the park warden and only approach his house if invited to do so.
For safety, ensure that children stay back from the cliff edges at the summit. The rest of the trail keeps well back from any edge so exposure and vertigo aren't the issues that they can be on other summit hikes.
Recommended Calgary Rockies Winter Hikes
1. Fullerton Loop Trail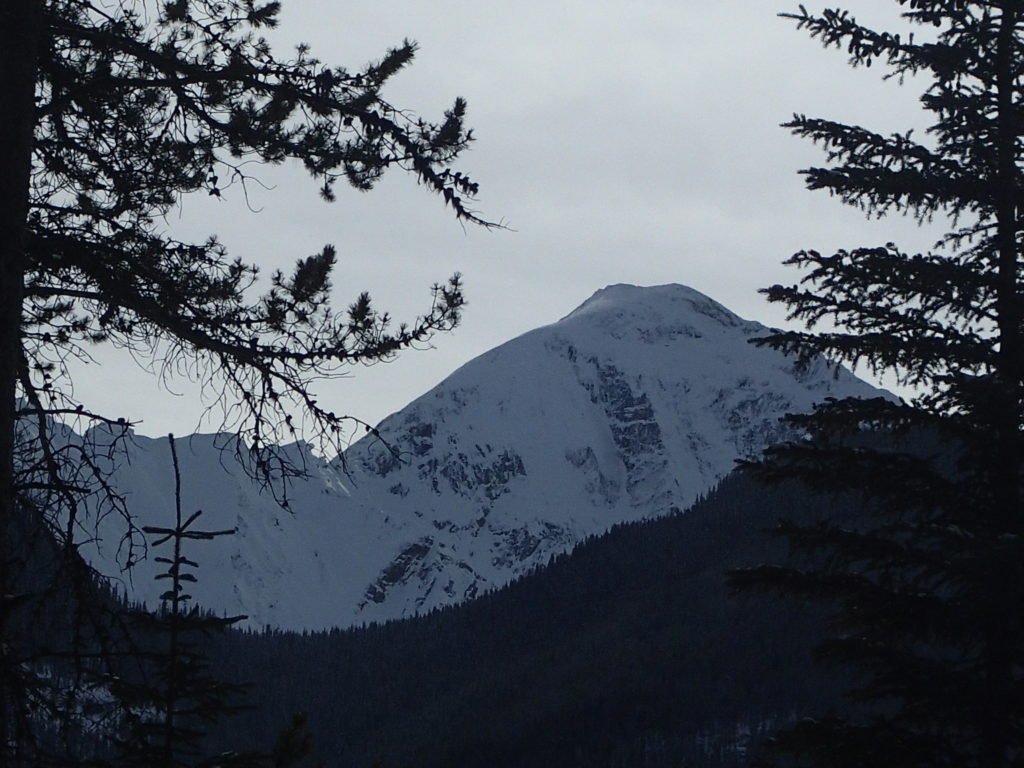 Hike Details
Distance: 6 kilometers (3.7 miles) round trip
Elevation: 155m (510 feet)
Type: Loop trail over a well-trodden path
Difficulty: Moderate
Rated moderate mainly due to the length. A 6 kilometer hike should be manageable for most children over the age of about eight. Younger children who are accustomed to walking/hiking would be able to complete this trail as well as it isn't exceptionally steep and has no exposure.
Getting There
Follow the TransCanada Trail west from Calgary and turn left (south) on highway 22 towards Bragg Creek. Turn right on highway 66. The trailhead is located on the left side of the road. Parking is at the Allen Bill Pond Parking at the east end. The trailhead is located past the highway overpass.
The annual winter closure of Highway 66 from December 1st to May 31st does not affect the parking for this hike.
Highlights
Taking an average of three hours to complete, this loop trail offers some excellent views of the Elbow Valley. The trail initially follows the Elbow Trail before turning off at about 1.5 kilometers. The Fullerton Loop can be followed in either direction from the Y intersection, although heading right allows for a more gradual ascent through dense forest.
The halfway point opens up with excellent views of Moose Mountain and the Elbow Valley. The steep hillside makes a great spot for a picnic and for letting the kids run off some energy. The hill is a bit too steep to allow for tobogganing, although there are some shorter hills near the parking lot that are great for sledding.
With its easy grade and well marked path, this is a great winter hike. Far enough from any steep slopes there is minimal avalanche danger on this hike. Located on the edge of the Rockies, this hike is also one of the last to become snow-covered, allowing for shoulder season hiking for those who aren't too fond of winter hiking.
2. Johnston Canyon Trail Hike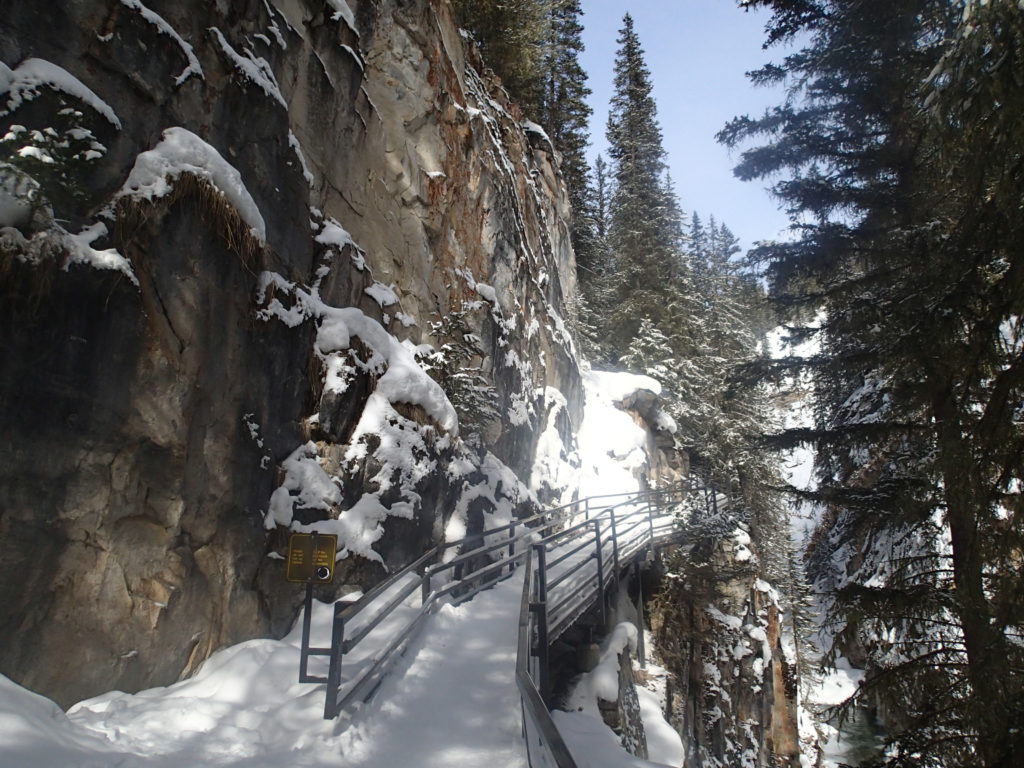 Hike Details
Distance: 6 kilometers (3.7 miles) round trip
Elevation: 120m (390 feet)
Type: Out and back trail over a well-trodden path and metal walkways
Difficulty: Easy
This trail is easy, well marked, and has steel catwalks. Minimal elevation gain and short distance make this a great walk for everyone. In summer, this hike is extremely busy, but is possible to do with a well built outdoor stroller.
Getting There
Follow the TransCanada highway west out of Calgary until you reach the junction for highway 1A. Continue west on highway 1A, which runs parallel to the TransCanada, just on the other side of the river. Follow this highway until you reach the Moose Meadows parking lot on the Bow Valley Parkway, which is located 1.4 kilometers west of Johnston Creek or 5km east of Castle Junction if you are approaching from the East.
Highlights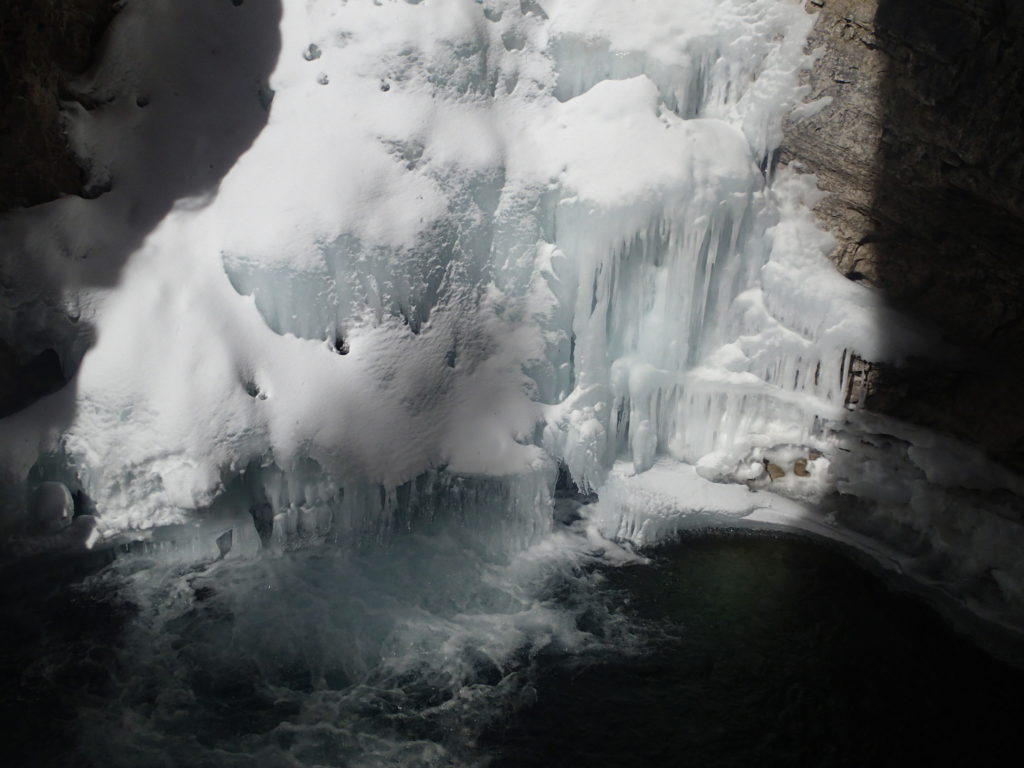 Ridiculously busy in the summer, this trail is nearly deserted in the winter. Water seepage that is nearly unnoticeable in the summer creates spectacular ice formations in the winter. The trail follows the edge of a cliff over a sturdy set of metal catwalks, finishing at the end of the canyon with a lookout platform.
The path is well marked and isn't too slippery. A good pair of winter boots should be sufficient for hiking this trail on most days. There are two sets of falls; the first set of falls is a 1.1km trip one way with an elevation gain of 30 meters. This is sufficient on colder days as the lower falls are quite beautiful.
On a warmer day, continuing to the upper falls offers spectacular views as the waterfall is fairly high and cascades into the canyon. The path to the upper falls is a further 1.5 kilometers from the lower falls with an additional 90 meters of elevation gain.
3. Troll Falls Trail Hike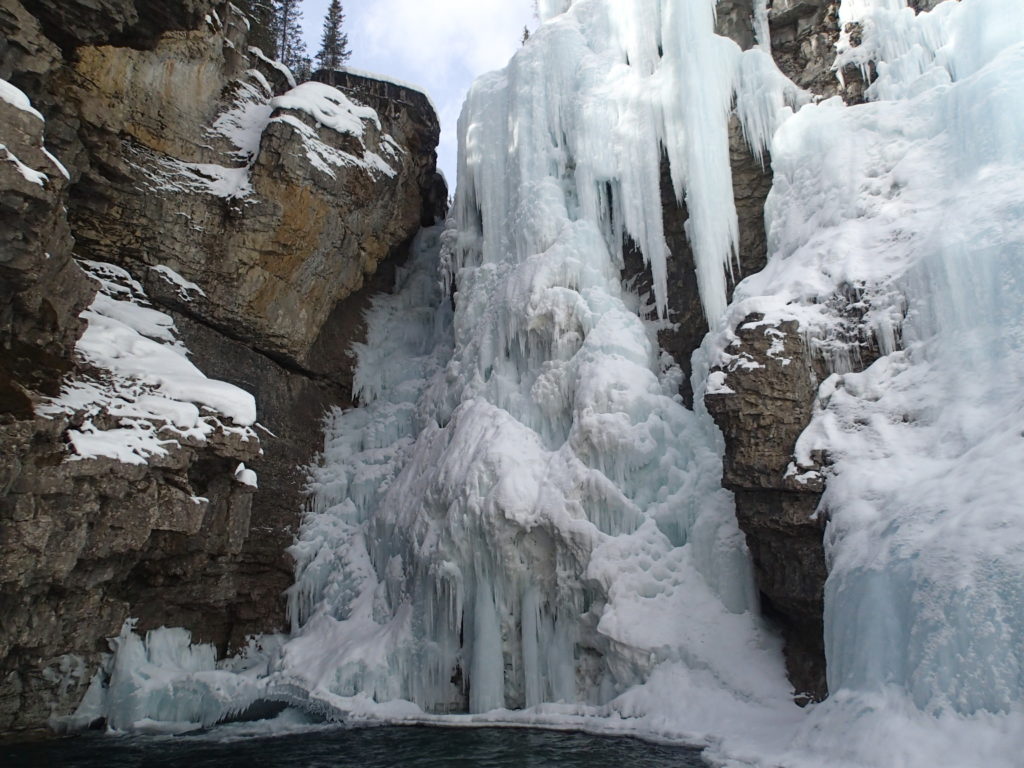 Hike Details
Distance: 3 kilometers (1.9 miles) round trip
Elevation: 50m (164 feet)
Type: Out and back trail or loop trail depending upon the path chosen
Difficulty: Easy
Minimal elevation gain, a short trail, and good trail markers make this an easy hike to do on a winter day. This area is popular with cross-country skiers and snowshoers. If not skiing, then please try to avoid walking on the cross-country ski tracks.
Getting There
Drive west out of Calgary on the TransCanada Highway. Turn left (south) on Highway 40 and follow signs for the Nakiska Ski Resort. The trailhead is located on the right side of Nakiska road about 800 meters from highway 40. Look for the Stoney Trailhead sign.
Highlights
This is a beautiful and easy hike through native forest that culminates in a spectacular frozen waterfall. The trail follows cross-country ski trails most of the way before branching off to visit the falls. With its short length, this is the perfect trail to try snowshoeing or cross-country skiing for the first time.
Having something as bizarre and unique as a frozen waterfall at the end of the trek is a great way to motivate children to keep walking when they start to get cold or tired. Packing a thermos of hot chocolate or hot orange juice (don't knock it until you've tried it!) and a sweet snack is also a great treat for winter hiking.
It is possible to return along the same path, or keep left at the first fork when returning to the car park and follow the trail along the Kananaskis River.  The trail is marked with signs at intersections, which if familiar with reading and following maps, makes it difficult to get lost. There are a few different routes that can be chosen to get to and from the falls if you are feeling more adventurous.