Getting kids outside these days is hard.
In the past, you'd send 'em out and they'd go explore the woods; but with the rise of the infinite, immediate stimulus of video games and YouTube videos, it's hard to get them out the door and off their bottoms.
The benefits of being outside at a young age are plentiful and undeniable: exercise, sunlight, skill building, and learning how to stretch their boundaries are all important parts of raising future adults.  The seminal memories that are formed by lighting their first fire, building their first tree house, or spotting their first buzzard will last with them forever.
Luckily, there is still hope in this plugged-in age.
There are bountiful resources available for the budding naturalist to sink their teeth into, and hopefully some of the books in this list can be the building blocks to inspire them to get out that front door and start exploring the world outside…
Here are 15 of the Best Nature Books for Kids to help you out:
1. 
Kids' Outdoor Adventure Book: 448 Great Things to Do in Nature Before You Grow Up 
by Globe Pequot Press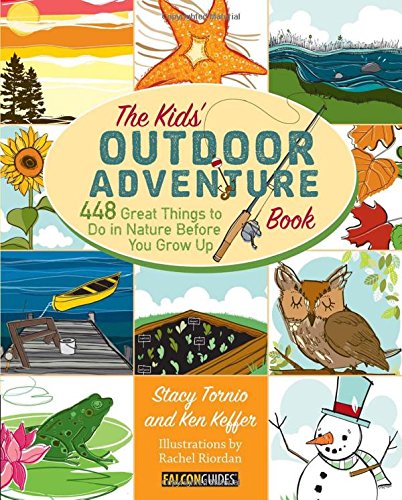 On the days when you're stuck for something to do, sometimes you just need ideas. This nature book for kids has bucket loads of activities to get you and the kids out at any time of the year. Broken down into season by season and this book is packed to the brim with terrific suggestions for an activity on those otherwise 'dead days'.
Almost all of the ideas are free and with actual stuff you've got lying around the house rather than having to traipse across town to find . A great addition to the family bookshelf that will spend more time on the garden floor than gathering dust.
2. 
The Boy's Book of Adventure: The Little Guidebook for Smart and Resourceful Boys
by Michele Lecreux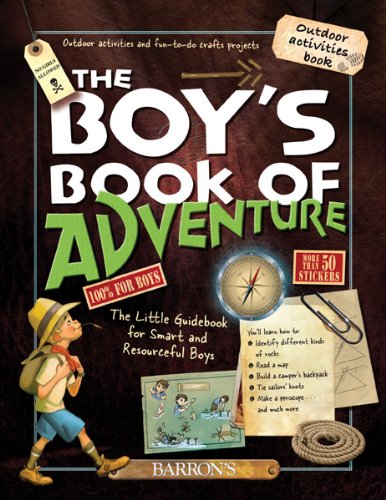 3. 
The Girl's Book of Adventure: The Little Guidebook for Smart and Resourceful Girl by Michele Lecreux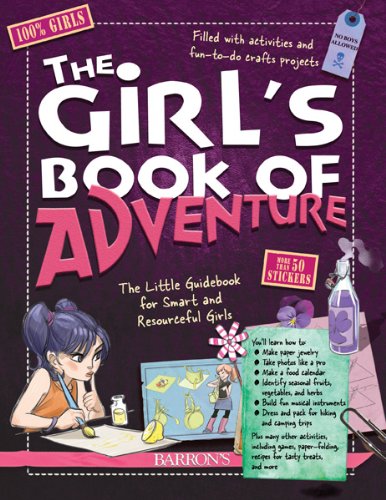 Although both are great for either gender, these books are yet more fantastic ideas as to what to do, with more geared toward the exciting side of things that can be done inside to take outside.
Learn Morse Code, tie knots, and follow trail signs. Each book is ring bound with a clasp so you can stick it in your bag as you are out exploring. They are laid out in an child friendly way and are engaging and easy to ready.
4. 
Camp Out!: The Ultimate Kids' Guide
by Lynn Brunelle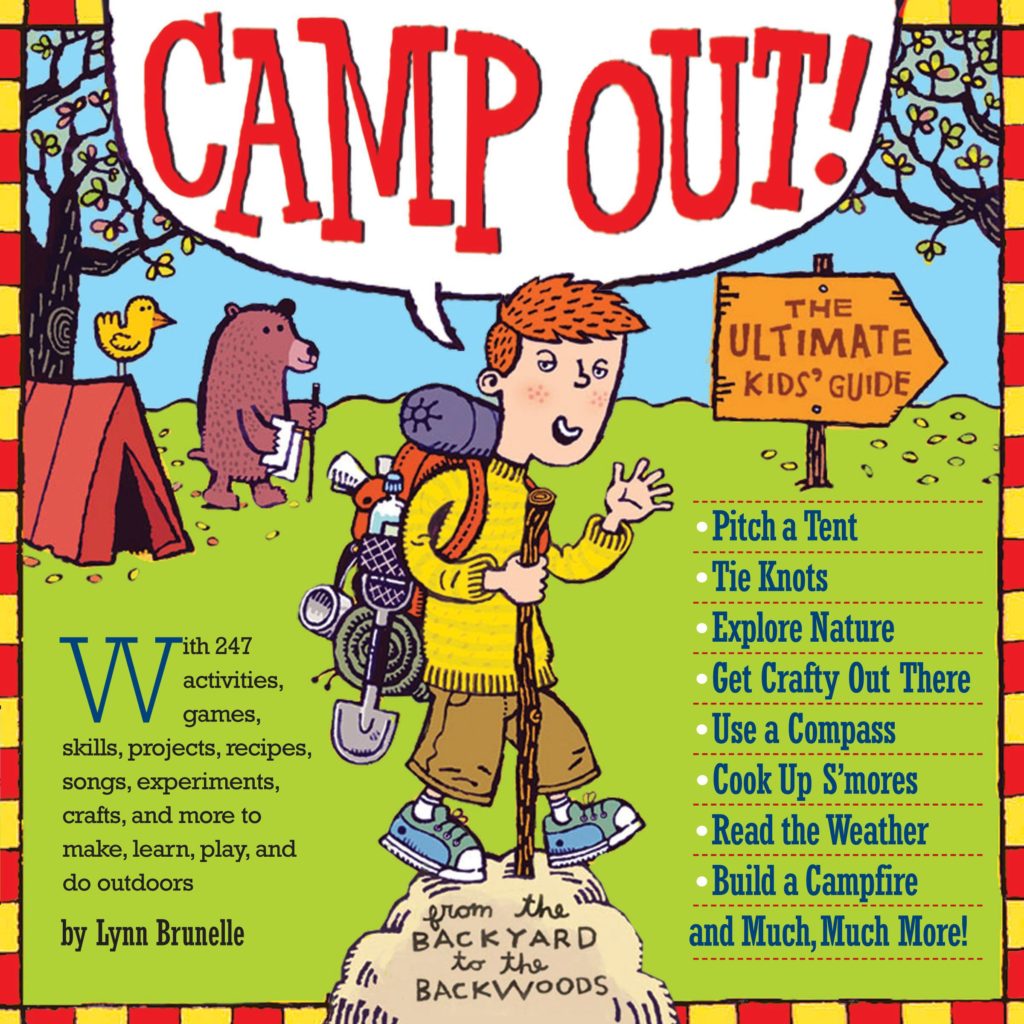 But let's be honest, nothing feels more immersive than sleeping and waking up in the wilderness the wind on the tent, the bird songs in the air, and the overall sense of achievement from having done it all yourself.
If you're not prepared, though, you can have your night punctuated with uncomfortable sleep and wet feet a surefire way to put an end to any future camping adventures!
Camp Out! The Ultimate Kids' Guide gives you the knowhow to avoid these mishaps, whilst never feeling worthy and keeping it fun and accessible for kids and adults to plan their first expeditions together.
5. 
The Kids Campfire Book: Official Book of Campfire Fun 
by Jane Drake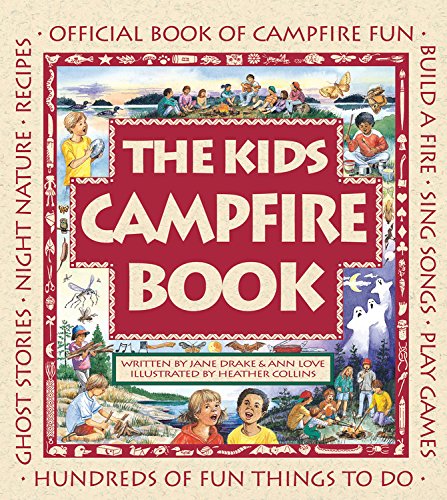 And nothing says Camp Out like a campfire! Before crawling into your sleeping bag you've gotta warm your feet up in front the 'caveman's TV'. But there is much more to do than cook hotdogs and toast s'mores; The Kids Campfire Book gives much more than the usual guide, with clear, childfriendly instructions for songs, pizza ovens, and star gazing. It gives kids the guidance and instruction to operate independently under supervision, rather than just sit by the side and watch while the 'grown ups do everything'. With beautiful illustrations throughout, this'll be a nature book for kids to drag to bed each night and grow excited for the coming weekend.
6. 
Survivor Kid: A Practical Guide to Wilderness Survival by Denise Long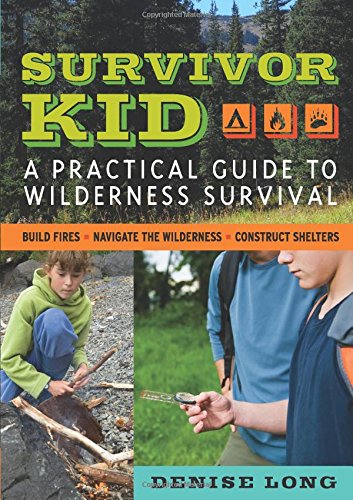 Sometimes the outdoors can seem dangerous and scary to the uninitiated, and without the proper understanding of how to respond in a given situation, if something goes wrong it can quickly put a sour taste in your mouth for life. But with a solid background in what to do, a negative experience transforms into a positive one with room for growth and development. This books shows kids what to do in these situations and gives instructions for reallife solutions to problems.
7. 
Fun With Nature: Take Along Guide (Take Along Guides) by Mel Boring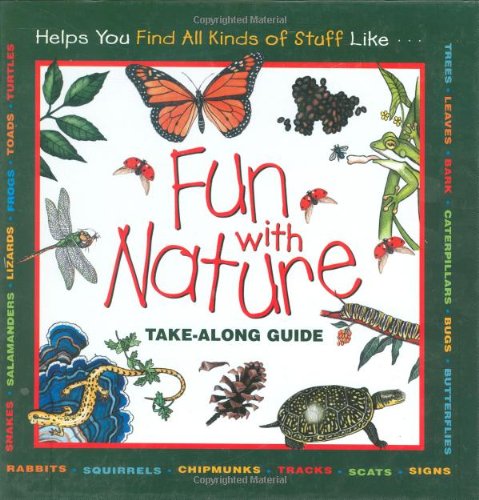 Once you're excited and engaged in nature, you just want to know more and this is a terrific book to start kids off in this direction. With different sections dedicated to different animals, wonderful illustrations, and blank pages to fill in, this is a fantastic first to the bookshelf of any budding naturalist.
8. 
The Curious Nature Guide: Explore the Natural Wonders All Around You
by Clare Walker Leslie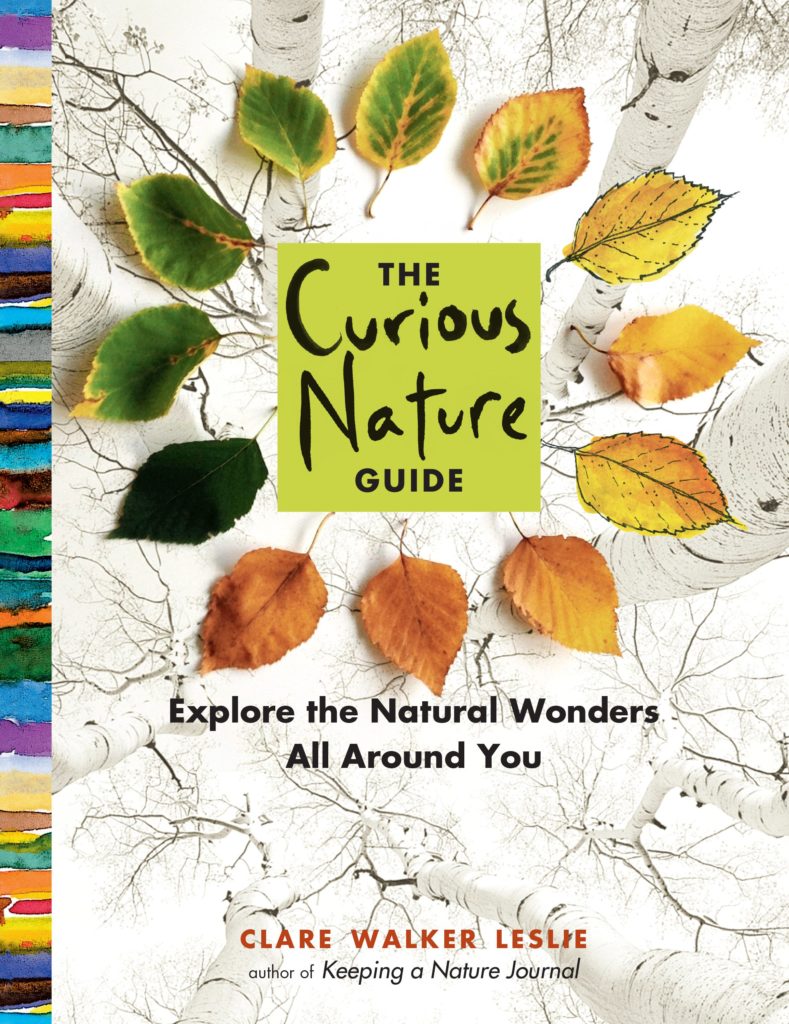 If you want to improve your connection with the world around you, this nature book for kids (and adults) suggests tasks to take both you and your kids exploration further down the route of investigative learning. With detailed color sketches and photographs throughout, sections give inspiration for both of you to record your sensory experiences, or draw the world around you giving you the chance to go out for the day and come home and compare notes and discoveries.
9. 
The Nature Connection: An Outdoor Workbook for Kids, Families, and Classrooms
by Clare Walker Leslie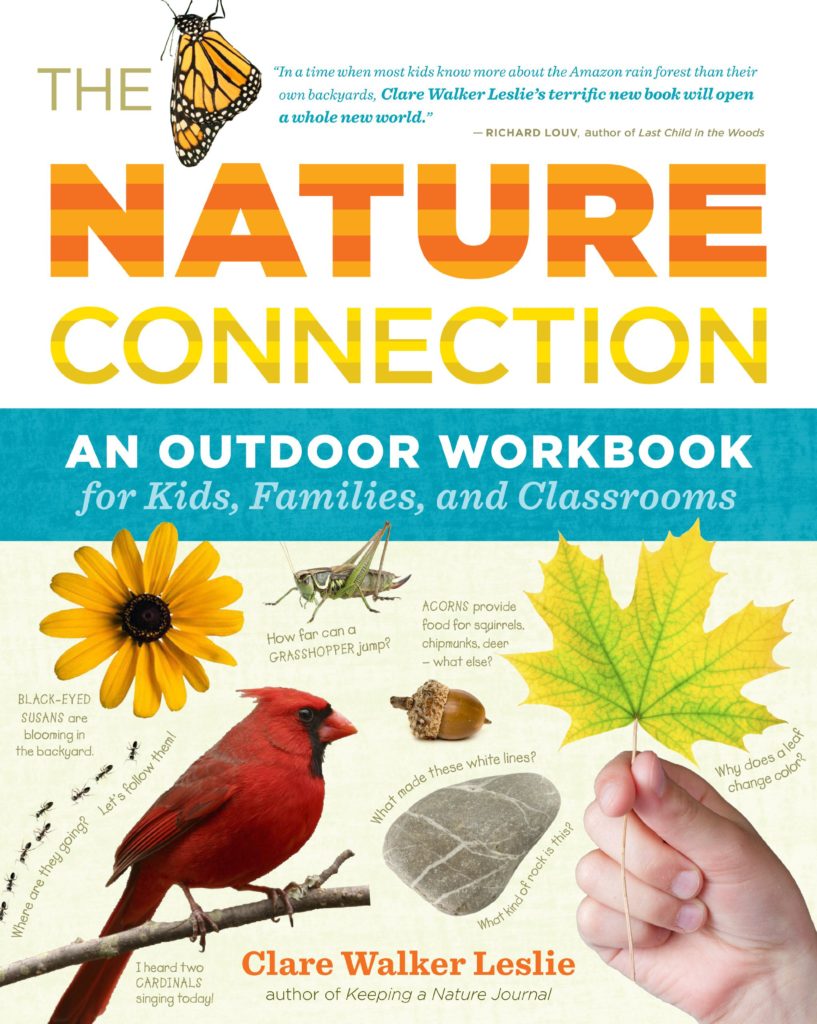 But you don't have to live in the country to find magic in nature. The Nature Connection does just that: as with The Curious Nature Guide, this empowers kids to get outside and explore, but gives ideas as to what to find in the rural environment as well. It gives space for you to fill in your own discoveries, but with helpful hints as to how to improve your observational and listening skills as an outdoorsperson. Peppered with poems to recite as you go, there is plenty to squeeze out of this book!
10. 
Nature Anatomy: The Curious Parts and Pieces of the Natural World
by Julia Rothman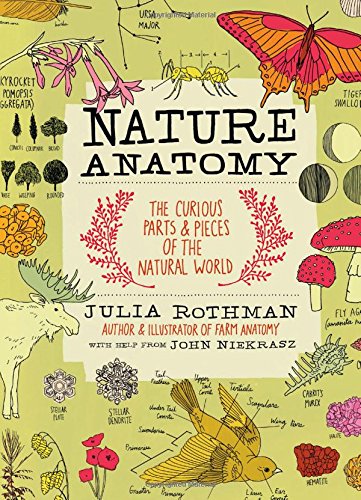 For a slightly more advanced adventurer, Nature Anatomy gives kids the chance to take their natural knowledge to the next level. By giving a deeper explanation of the world and showing the links into other sciences such as physics and basic geology, this book gives kids a chance to catapult their love of the outdoors into greater learning. Crammed full of facts and beautiful diagrams, this will draw young minds in and you'll find yourself learning from them on your next camping trip!
11. 
Laws Guide to Nature Drawing and Journaling, The 1st Edition 
by John Muir Laws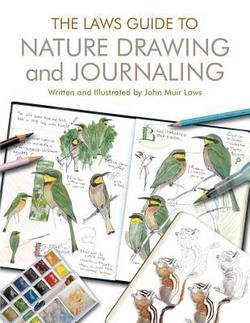 If you look through history, all great naturalists were also exceptional artists, and if your child wants to embark further down the path of the likes of Darwin or Wallace, then drawing might just lead them there! With step by step guides of different techniques such as sketching and painting, there is plenty for everyone to develop their eye for creative and expressive exploration.
12. 
The Kid's Guide to Exploring Nature (BBG Guides for a Greener Planet) by Brooklyn Botanic Garden Educators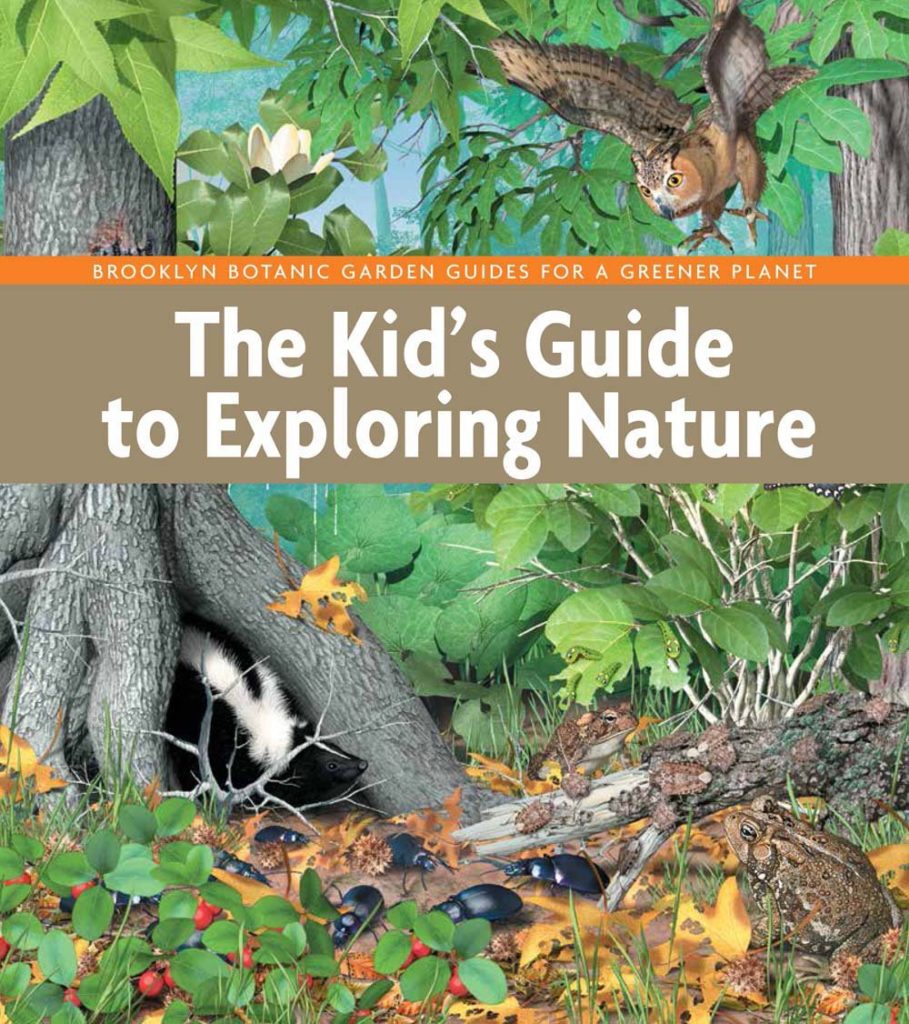 Going further down the line of investigative science, this book gives appropriate nextsteps for the budding ecologist. With 24 different paths to follow across different North American landscapes, The Kid's Guide to Exploring Nature sufficiently links the various adventures that you and yours may have been on through any of the previous adventures to give you a holistic approach to being outdoors.
13. 
Bird Watching for Kids: Bite-sized Learning & Backyard Projects by George H. Harrison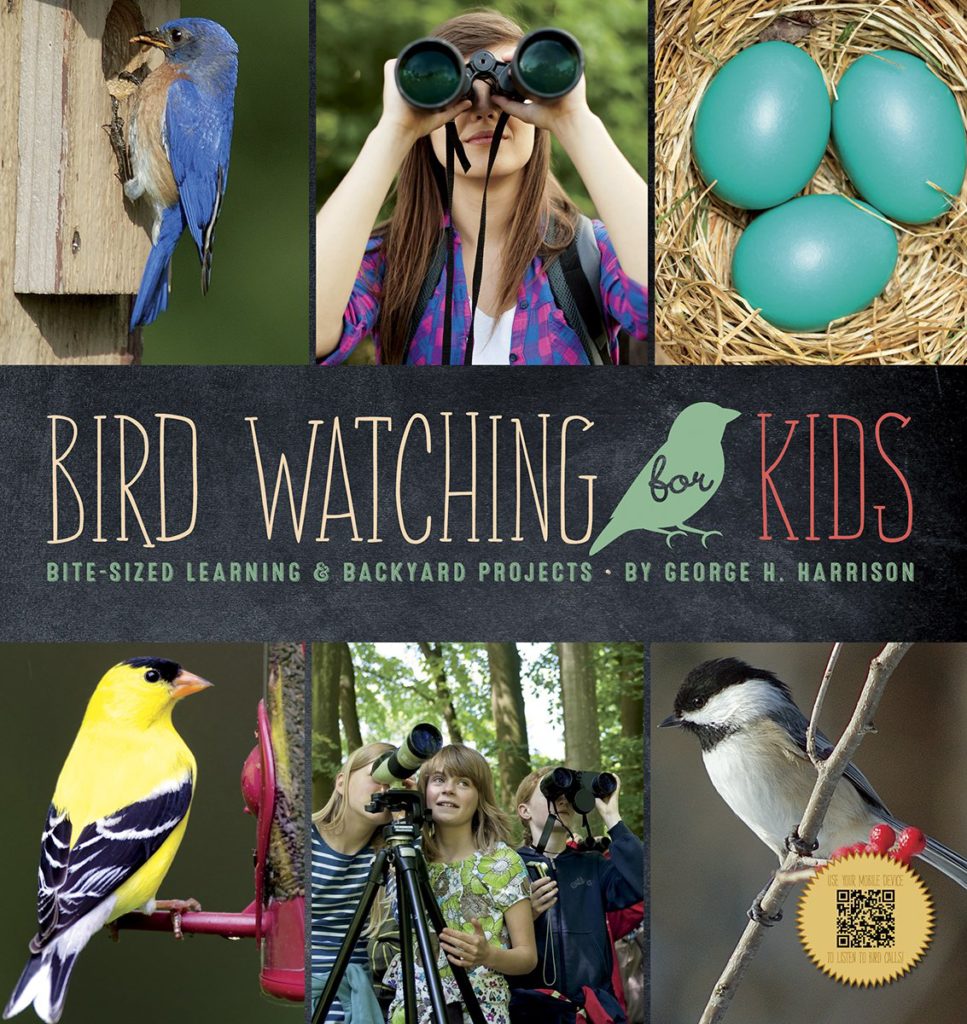 In the adventures of naturalism, kids will often find a topic that grabs them, and nothing is more classically inspiring than bird watching. Bird Watching for Kids gives step by step instructions for following this path, where many never require you to leave your backyard. Turning your home into it's own nature reserve, there are instructions for building feeders and nest boxes, as well as many other techniques for kids to learn how to document their discoveries themselves.
14. 
National Geographic Kids Bird Guide of North America by Jonathan Alderfer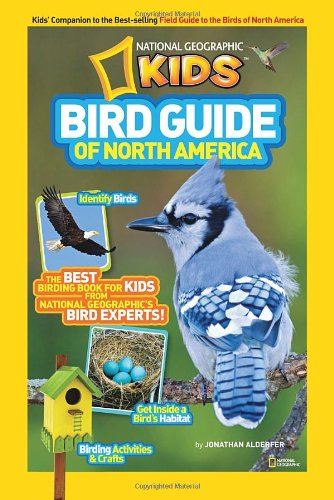 But how to know what it is you've spotted? The world famous National Geographic gives photographs and information for identifying the common (and uncommon!) birds you may have found once you've attracted them to your garden as well as some of the ones you might see in your travels across the continent. Small enough to fit in your bag/coat pocket this will transform your normal walks in the woods into fabulous bird spotting escapades!
15. 
The Tree Book for Kids and Their Grown-Ups by Gina Ingoglia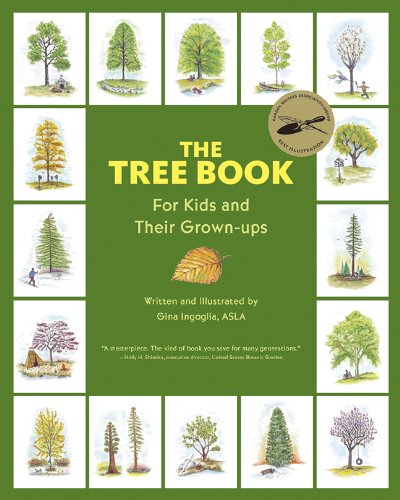 The guardians of the great outdoors, trees have a magical presence around them that fascinates young and old people. From tree houses to campfires and birds nests to beaver dams, they have linked our interaction with the natural world through history. The Tree Book for Kids and Their Grown Ups is a brilliant first book to start kids down the trail of amateur arborism, teaching them how to identify trees at different points in the year, and giving fascinating facts of their properties.