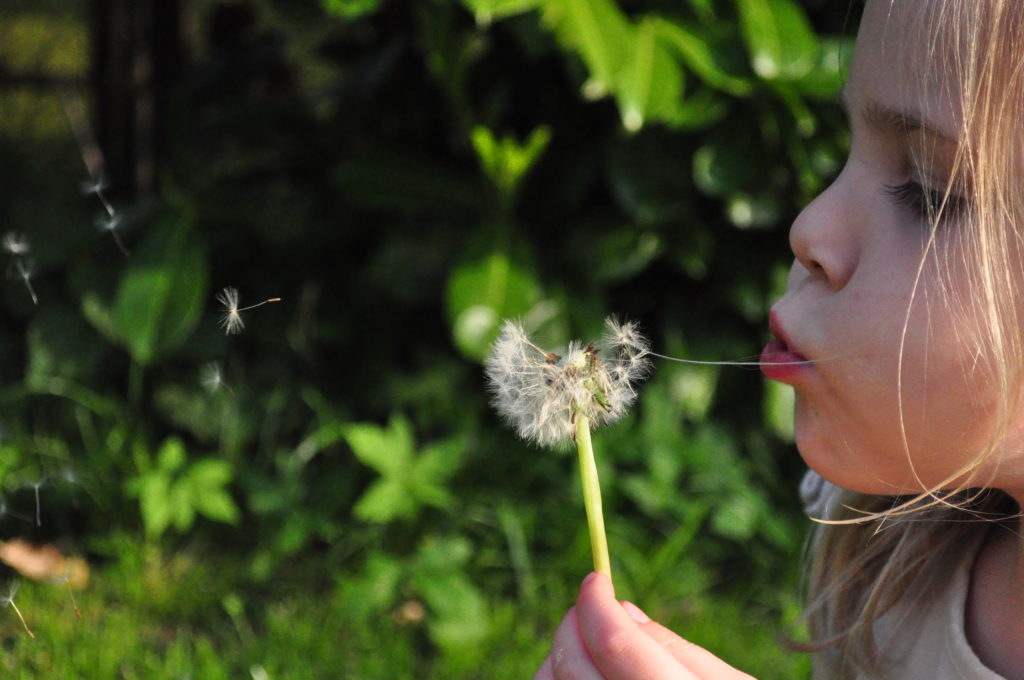 As an avid outdoors person, I could not fathom waiting years for another camping trip after I became a parent.
While I was not brave enough to camp with babies, by the time my kids were toddlers, I was ready to give it a go. And I am really glad that I did.
Not only did I get to share my love of the outdoors with my kids, but they were able to get accustomed to sleeping outdoors at a young age. Watching my 11 year olds' comfort level as we set up camp and explore the wilderness makes me grateful that I took them often during their younger years.
For those who are considering taking their young children camping, here are nine tips for camping with toddlers.  
Also, before we get started, here is a Camping with Toddlers Checklist  [free PDF Download] to help you stay organized on your next camping trip.
1. Prepare your Toddler
This includes several things. First, talk about your plans. Show your toddler the tent that they will sleep in and the sleeping bag that they will use. There are great children's books about camping that you can read. My favorite thing to do is to set the tent up and practice camping in the backyard. My kids loved this and it helped them to be excited about the first time camping away from home, rather than being nervous because they had never slept outside. If you are camping where there are no bathrooms, and your toddler is out of diapers, practice digging a hole and using the bathroom outside. My kids had gotten so accustomed to this from our hikes that by the time we camped they did not bat an eye at not having a bathroom.
2. For Small Items Like Flashlights, Get Them Their Own
When we prepared to camp for the first time, I got my kids sleeping bags. They loved those, but what made things easier throughout the trip was for them to have their own versions of different things. Having their own flashlight, their own special cup, their own poncho, etc. helped keep them involved in the experience. And of course toddlers love having their own version of what mom and dad have.
3. Prepare Meals they will be Excited About
When my kids were younger, they could have eaten Chef Boyardee every day. Unfortunately for them, I only served it on rare occasions. This made it great for a meal when camping. Not only did they get excited about it, but I knew that they would eat a full meal. Toddlers can be hard to be around when they are hungry. Make sure you plan for meals and snacks that you know they will (or at least should) eat.
4. Speaking of Snacks
Bring a lot of snacks. When camping snacks are great for several reasons. First, your kids are likely burning off more calories than they do at home and they will need to replenish their bodies. Second, snacks are fun! They are something to look forward to! There were many hikes when my kids were toddlers (okay, let's face it, there are still many hikes) where I got them to "go a little further and then we will have a snack".
5. Bring your "Tools"
There are things that will make your life easier when camping with toddlers. Bring those things. A Pack and Play is a great example. When taking the kids out myself when they were young, they were understandably not much help in setting up our camp. And I was not good at setting up the tent. A Pack and Play can get you the time you need to focus on setting things up, without worrying your toddler will be exploring on their own. Another great item is a kid-carrier backpack. Not only can you keep track of your toddler (it is hard to not notice the 35 pounds on your back) but you can go on longer hikes and enjoy evening walks when your child might be exhausted. Make sure to bring your first aid kit. Even if there is no blood, your toddler will very likely get scrapes that "urgently" need a band aid. Tweezers are helpful too in the event of splinters. Don't forget sunscreen. Sun burns do not make happy campers.
6. Pack a Few Books, Toys and Games
Your toddler will need some down time throughout the day. Take the time to read and play a game. These items will be key if it rains as well. Consider what things your child enjoys at home; for example, if your child loves to color, bring a coloring book and crayons. Bring a soccer ball to play around with together. Keeping busy will (hopefully) keep the whining to a minimum.
7. Pack Extra Clothing and Shoes
No matter what you do, your child may well find a way to get good and messy. On one trip when my daughter was four or five, she walked right in to a muddy lake. When she walked out, it was without one shoe. Which her older brother felt obligated to retrieve. There was no option but to change their clothes; fortunately I had brought plenty. I did not bring a back-up pair of shoes that time and learned my lesson.
8. Invite Friends to Join You
Camping with friends is great for many reasons. One is that your kids have someone other than you to keep you occupied. Another is that you have more adults to share in the work that needs to be done in setting up camp, cooking meals, etc. My favorite reason is that there is someone to keep an eye on your child while you run to the bathroom.
9. Make a List
Before you start packing for your trip, make a list. And then use it. Make sure you have packed all of the items that you need. I will include a toddler-specific checklist at the end of this post.
You can do it!
With the right preparation, camping with your toddler is not only doable, it can be a great experience for both parent and child. I am amazed at what my kids remember from some of their early trips and I am pleased to see how comfortable they are in the outdoors.
Take a look at the "Camping with Toddlers Checklist" below. This can be used as a supplemental list to what you pack for camping on your own. Based on your experiences, what would you add? What are your concerns as you plan a camping trip with your toddler?
Camping with Toddlers Checklist | Camping with Kids List [PDF Download]
Check out this free PDF downloadable checklist for your next camping trip!  I've included all the essentials for your next camp outing.
Camping with Toddlers Checklist [Click the link to download now!]